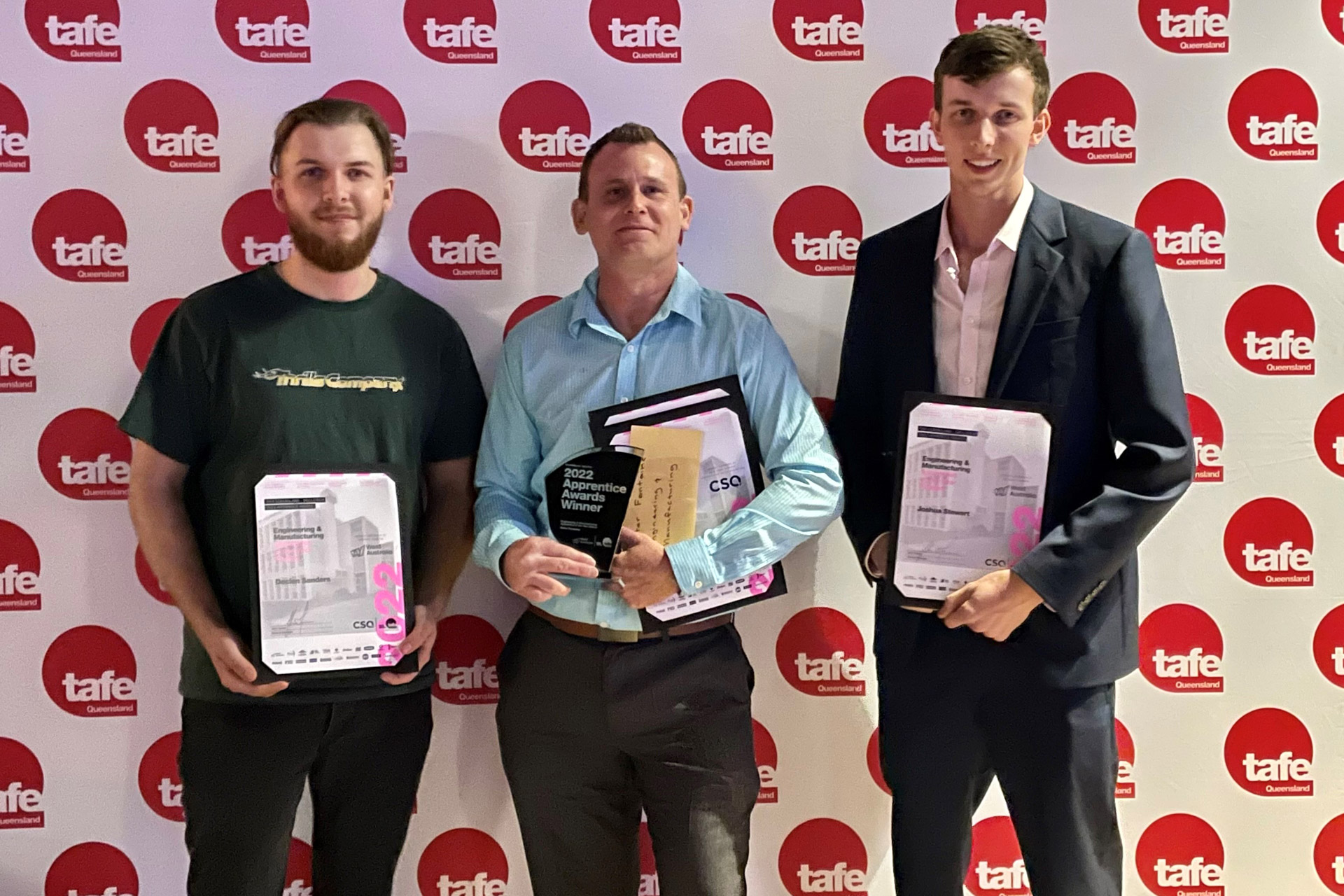 Apprentice scoops top award
An Ai Group Apprentice and Trainee Centre (Ai Group ATC) apprentice was named 2022 Outstanding Apprentice of the Year last night.
Peter Fontaine, who is completing a Fabrication apprenticeship with GM Poles, was also named Engineering & Manufacturing Apprentice of the Year at the TAFE Queensland SkillsTech Apprentice Awards.
Fellow Ai Group ATC apprentice Joshua Stewart — hosted to VIP Packaging — was a finalist in the same category.
Mr Fontaine was invited on stage with the other 15 category winners at the end of the night to be named the overall Apprentice of the Year.
Ai Group ATC Area Manager Queensland Paul Eames, said the win was overwhelming for all. "Pete has excelled in his apprenticeship and is producing work at a level much higher than expected at this stage of his apprenticeship," he said. 
 
"Well done, Pete, you are truly an inspiration to Ai Group ATC, GM Poles, TAFE Queensland SkillsTech and all apprentices." 
GM Poles General Manager Rob Walters said Mr Fontaine was a critical part of the fabrication team.
"He shows great care and respect for those he works with and demonstrates well-deserved pride in the work he produces," Mr Walters said.
"He is hungry to learn the skills of his trade and applies great discipline to his work and personal growth.
"We're so proud of you, Peter, and thanks Ai Group Apprentice and Trainee Centre for your support in employing really impressive apprentices."
In another win, Ai Group ATC was recognised as a finalist in the Large Employer of the Year category.
Thanks to TAFE Queensland SkillsTech for a fantastic evening and congratulations, Peter and Joshua, on your success.