Ai Group Apprentice and Trainee Centre take pride in highlighting our remarkable journey of success and recognition. Over the years, we have consistently excelled in various fields, earning prestigious awards and nurturing top-notch talent through our apprenticeship and training programs.
2023: GTO Service Excellence Award Finalist: Jobs Victoria Manufacturing Skills Project
We are thrilled to have been recognized as a finalist for the GTO Service Excellence Award at the Victorian AEN Awards for our outstanding contributions to the Jobs Victoria Manufacturing Skills Project. This achievement is a testament to our commitment to excellence and dedication to building a skilled workforce for the future.
Outstanding Apprentices and Trainees
We take immense pride in the success and achievements of our apprentices and trainees. Their hard work, dedication, and commitment to excellence have not gone unnoticed. We consistently have high-achieving individuals who excel in their respective fields and win training and achievement awards. Some of our recent accomplishments include: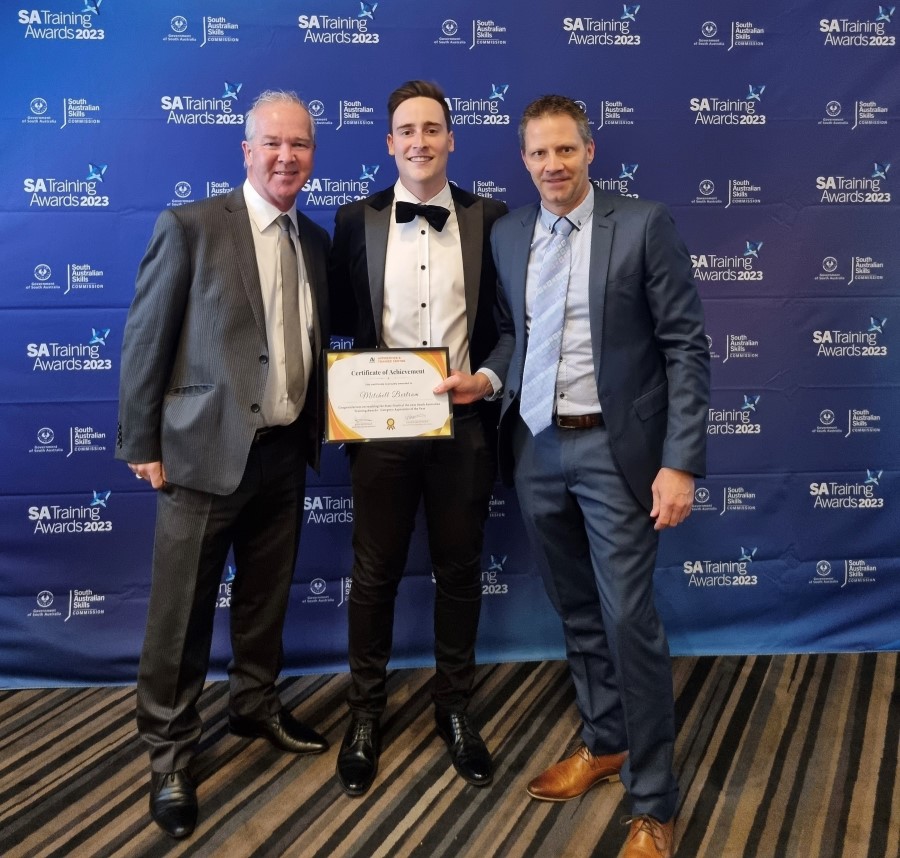 Mitch Bertram
Finalist at the 2023 South Australian Training Awards – Apprentice of the Year
An inspirational Ai Group Apprentice and Trainee Centre (Ai Group ATC) electrical apprentice was commended at the South Australian Training Awards in September 2023.  Mitchell Bertram, hosted to AGL Energy, was named runner up Apprentice of the Year.  Mitch, who recently completed his apprenticeship, is now studying for a Certificate IV in Instrumentation & Controls.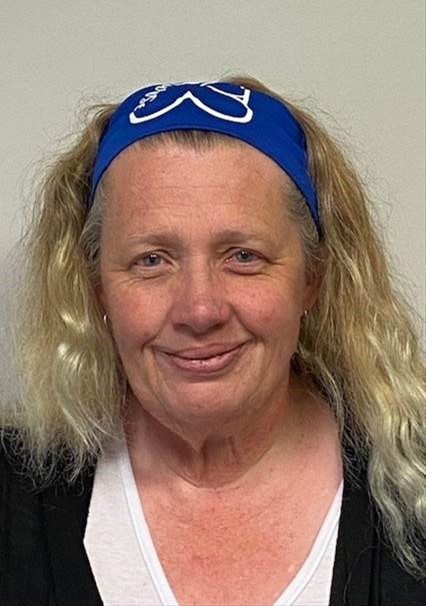 Wendy Clark
Finalist at 2023 AEN Victorian Awards – Trainee of the Year, as well as the "Inspiration – Overcoming Adversity Award"
Wendy Clark's remarkable journey is an inspiration to all. Her tenacity and determination to overcome adversity have earned her a place as a finalist in the "Inspiration Award: Overcoming Adversity" category. Wendy was also a finalist in the Trainee of the Year Category (We will know the results of these nominations in November 2023.)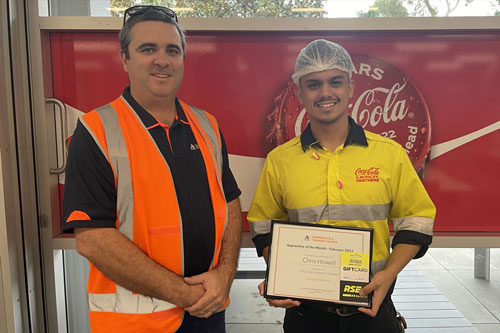 Apprentice / Trainee of the Month
Our Apprentice and Trainee of the month program continually recognises the great achievements, and the value these people provide to their workplaces and community. Our award looks to acknowledge those apprentices and trainees that show dedication to their training, understand the value of learning and also conducting themselves in a professional and safe manner at all times.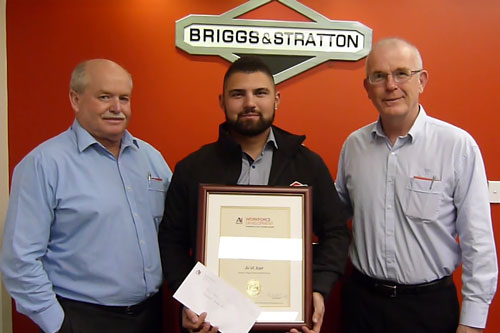 Chairpersons Award
Each year, this esteemed award is presented to a single outstanding apprentice or trainee who has showcased remarkable accomplishments, unwavering dedication to their training, and serves as an inspirational figure for apprenticeships and traineeships. Recipients of this award are not only honored with a trophy but also receive a significant financial grant of $2,500. Additionally, runners-up are also acknowledged with financial rewards and certificates.
Our Committment to Excellence
Our commitment to excellence goes beyond awards and accolades. We are dedicated to providing a nurturing and challenging environment for our apprentices and trainees, helping them realise their full potential and contribute meaningfully to their respective industries. Our achievements and recognition are a testament to the hard work of both our apprentices and our entire team.
We are proud of our journey and are committed to continuing our pursuit of excellence in the future. Stay tuned for more updates, as we remain dedicated to fostering talent and making a positive impact in the industries we serve.
Our Apprentices and Trainees are encouraged to participate in activities that compliment their studies, as well as the companies they are hosted to.
Worldskills, Todays Skills Tomorrow's Leaders are examples of programs that we promote and encourage apprentiecs and trainees to participate in to add personal growth and development skills to them acquiring the technical vocational skills through their apprenticeships and traineeships.