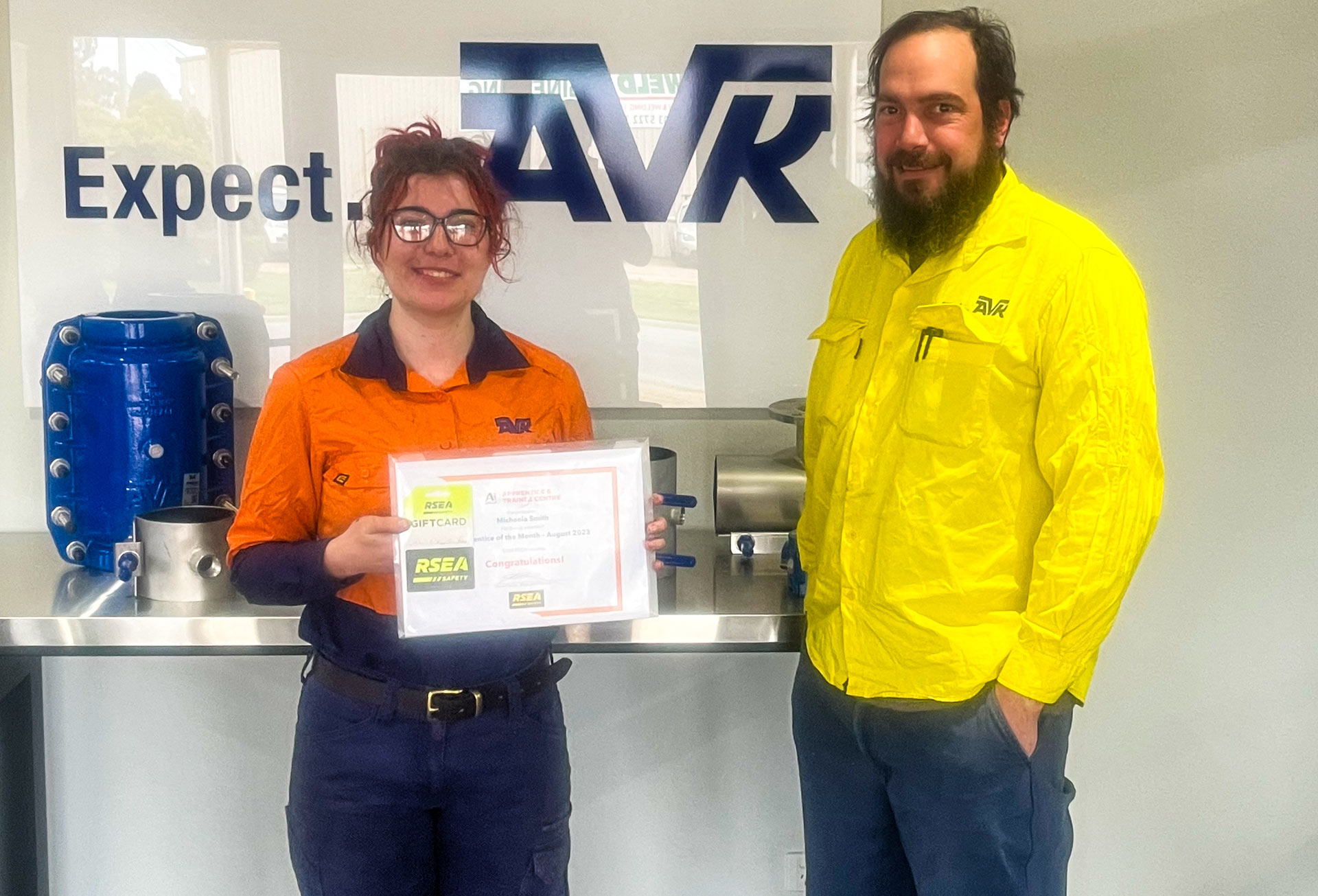 Apprentice of the Month: August 2023
Our Apprentice of the Month for August is Michaela Smith!
Michaela, who commenced her apprenticeship in January 2022 in Mechanical Fitting, has been recognised for her enthusiasm and willingness to learn in the workplace. She is in the second stage of her apprenticeship with host company AVK Wang in Wangaratta, central Victoria.

Her supervisor, Michael Dalbrum, welcomed the news of the award.

"I have been so impressed with Michaela's ability to develop new skills," he said.
"Her advancement from not knowing how to weld at the commencement of her apprenticeship to now 'awesome' TIG welds on stainless steel is amazing! Her development of skills on the lathe and mill have also been really impressive. Michaela is always willing to take the time to try to work through problems on pneumatic systems, and we joke that the hydraulic systems contractors must be tired of her questions by now! Michaela's involvement with the safety committee is also highly regarded across the factory as she helps to look for ways to constantly improve safety and processes."

Ai Group ATC Albury Area Manager Chanon Ramos said: "It's been great to see Michaela's growth as an individual – from recently gaining her First Aid certificate, joining the Work Health & Safety committee at AVK and achieving amazing results at TAFE."

There is a growing number of opportunities for females in engineering and manufacturing trades, and Ai Group ATC sees Michaela as an inspiring role model.

The whole team at Ai Group ATC is super proud of Michaela, and AVK Wang is equally appreciative of the dedication and effort Michaela applies to her apprenticeship. Well done, Michaela!
Congratulations Michaela on being recognised as our August Apprentice of the Month!
Our Host