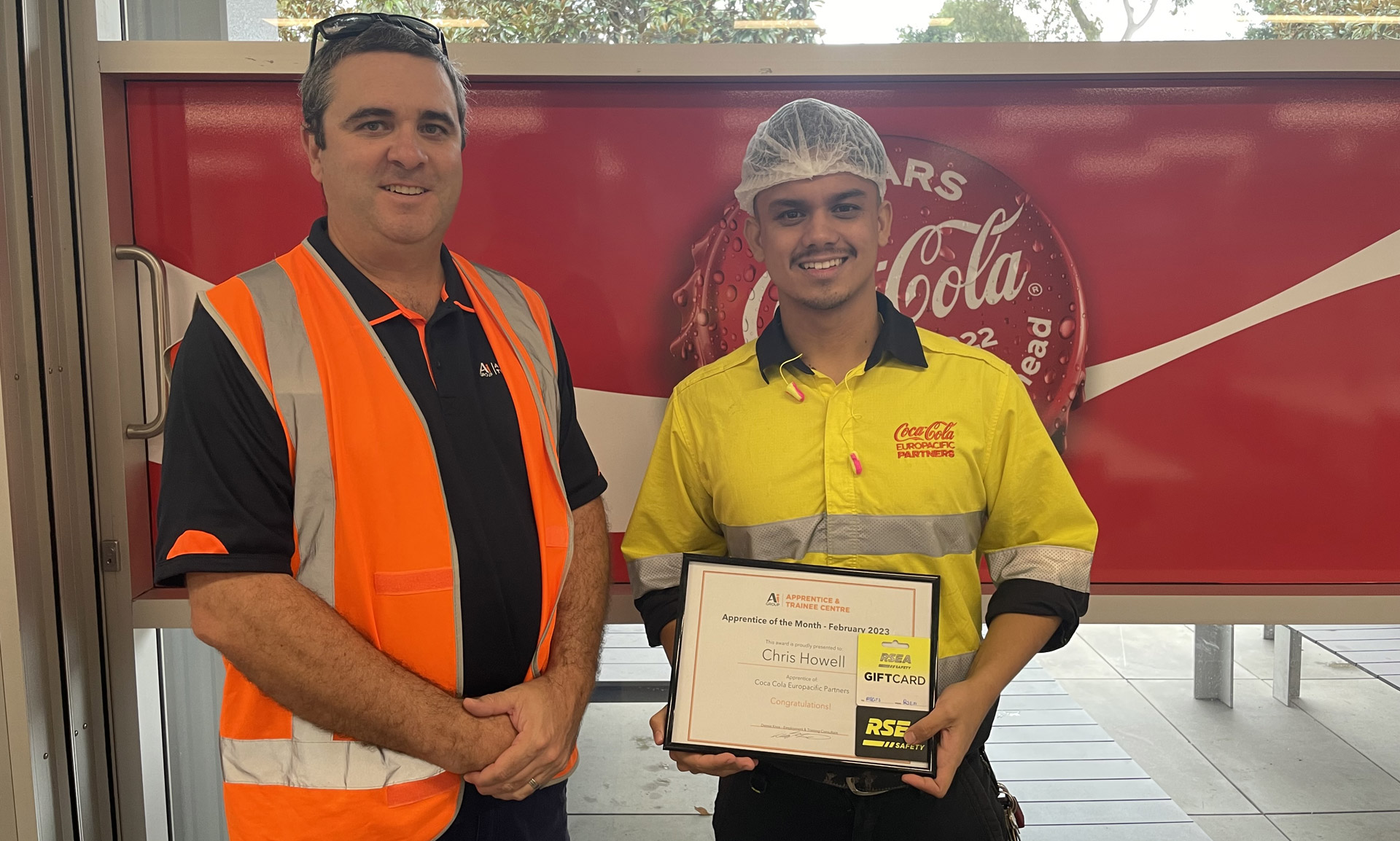 Apprentice of the Month: February 2023
Our Apprentice of the Month for February is Christopher Howell!
Chris has been recognized as our apprentice of the month by our management team, as well as his supervisors out at Coca Cola Europacific Partners. Chris is highlighting some outstanding attributes in the workplace by demonstrating exceptional skill, work ethic, and dedication to his craft.
Chris, who is in his second year of his Electrotechnology (Industrial Electrician) apprenticeship, has been recently acknowledged for a project he implemented on a machine that further increased safety standards and increased performance of the machine.
In addition to the great work he showed on that project, Chris is just contributing so well to the team, that he was a very deserved apprentice to receive further acknowledgement.
Maintenance Team Manager, Peter Henderson from CCEP praised Chris for his exceptional work ethic, saying "Chris is a model apprentice who is always eager to learn and grow. He takes pride in his work and consistently goes above and beyond what is expected of him."
Ai Group Employment & Training Consultant Dennis Knox (Pictured with Chris) also added "We know Chris will continue to excel in his apprenticeship and will be a highly valued Maintenance Engineer in years to come. He looks set for a fantastic career!
Well done Chris on the great effort!!
Our Host