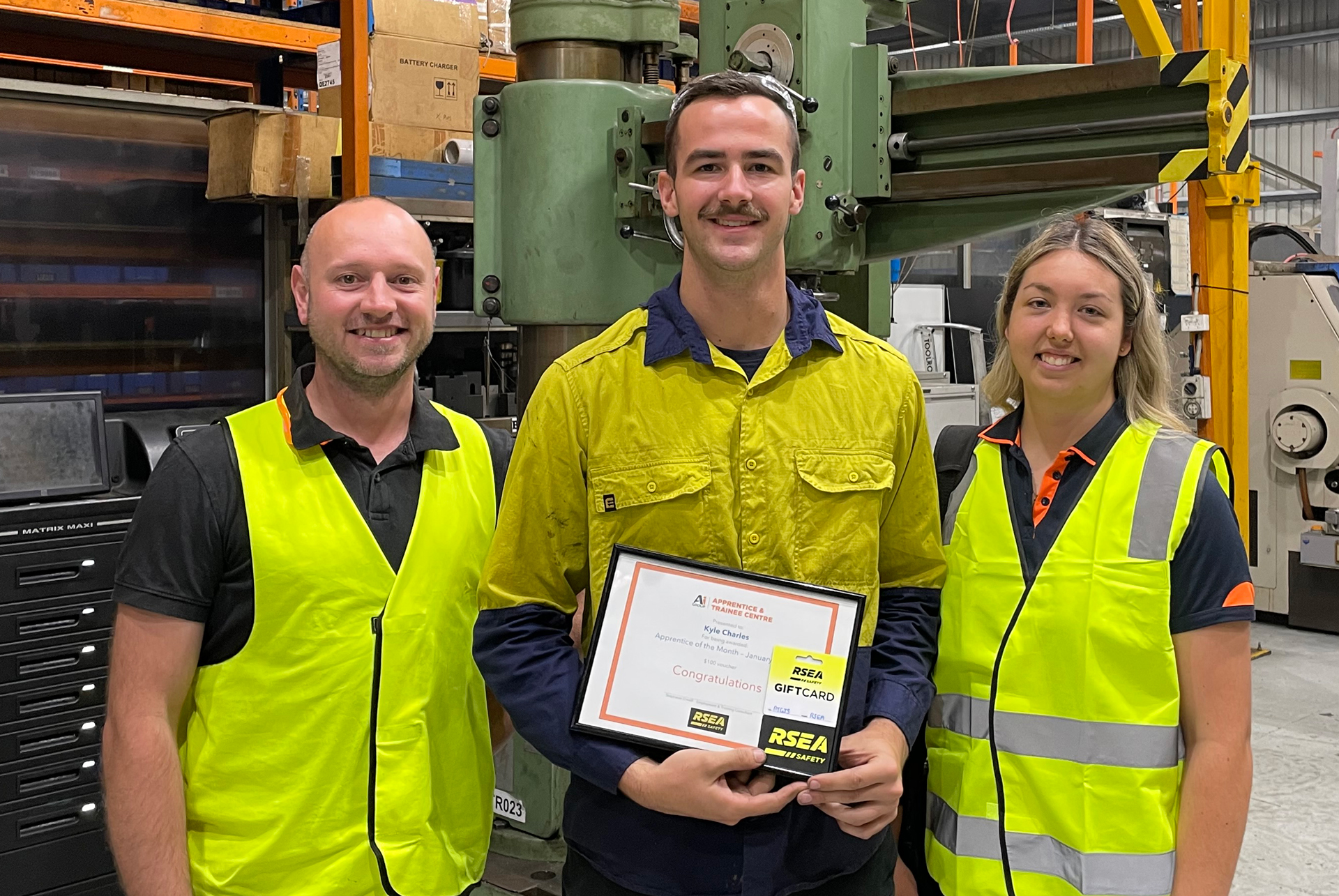 Apprentice of the Month: January 2023
Our Apprentice of the Month for January is Kyle Charles!
What a way to kick off 2023 – by acknowledging our fantastic new apprentice who we have hosted to ARB Corporation in Kilsyth, Victoria.

Ai Group ATC has built a wonderful relationship with ARB Corporation, and over the past decade, we have seen many apprentices grow and develop under the wonderful support and positive work environment offered by the team at their workshops. Kyle is another of these promising apprentices who has shown in just a short time what a great tradesman he is set to become. Commencing at the start of last year, Kyle quickly established great rapport with his colleagues and supervisors who have commended him on the respect he shows towards people who are training and teaching him skills.

This is an admirable quality we think all apprentices should display to tradespeople and supervisors who are sharing their skills with the next generation. Kyle is completing an apprenticeship in Mechanical Engineering and with his passion and enthusiasm to learn, is set for a highly rewarding and enjoyable career.

We look forward to continuing to support you on your journey, Kyle, and seeing you reach great heights.

Congratulations on being recognised as our Apprentice of the Month!
Our Host