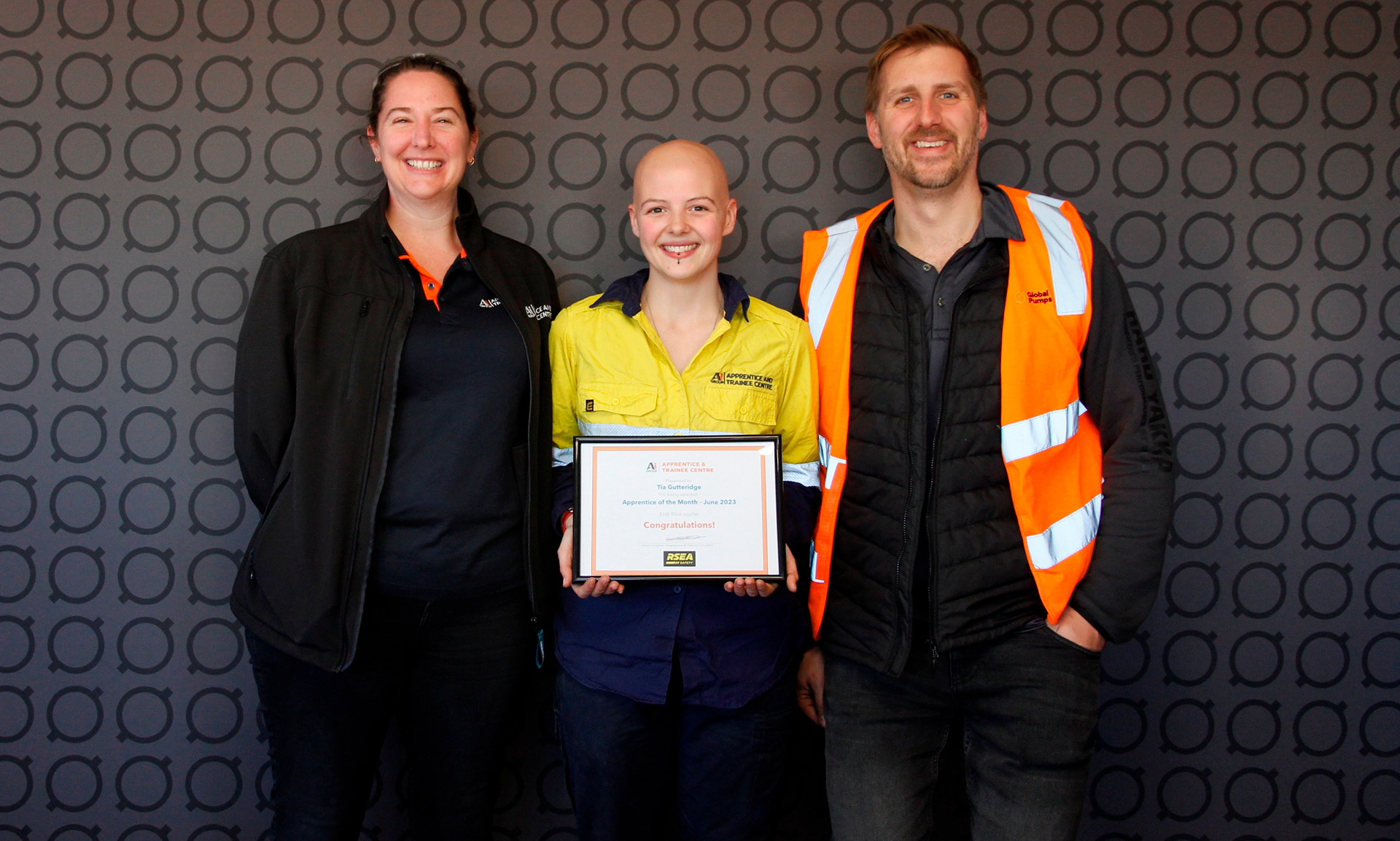 Apprentice of the Month: June 2023
Our Apprentice of the Month for June is Tia Gutteridge!
A second-year apprentice in Mechanical Fitting working at Global Pumps Group in Adelaide, Tia has been recognised for her outstanding work and fantastic attitude, shortly after receiving an award from her host company for her dedication to safety in the workplace.

Tia's workshop supervisor, Marcus Piggott, said she was an outstanding member of her team at Global Pumps. "Only two years into her apprenticeship and she is already highly regarded by the entire business," Marcus, pictured, said. "She is always eager to learn and is positive and hardworking. These traits have made her invaluable on client site visits and work on shutdowns to support the Global business. "Tia is heading towards being an expert over the broad range of pumping products the Global Group offers. "She does all this while conducting herself safely and helping others to create a culture of teamwork and safety leadership in the workplace."

Tia's Ai Group Apprentice and Trainee Centre (Ai Group ATC) Employment & Training Consultant Jess Vaughan said she exceeds expectations at trade school and always produces quality work when she is there. "Every time I conduct pastoral visits, there is nothing but praise from supervisors for the way Tia conducts herself," Jess, also pictured, said.

Jess and the whole team at Ai Group ATC are super proud of Tia and her achievements to date.
Congratulations Tia on being recognised as our June Apprentice of the Month!
Our Host