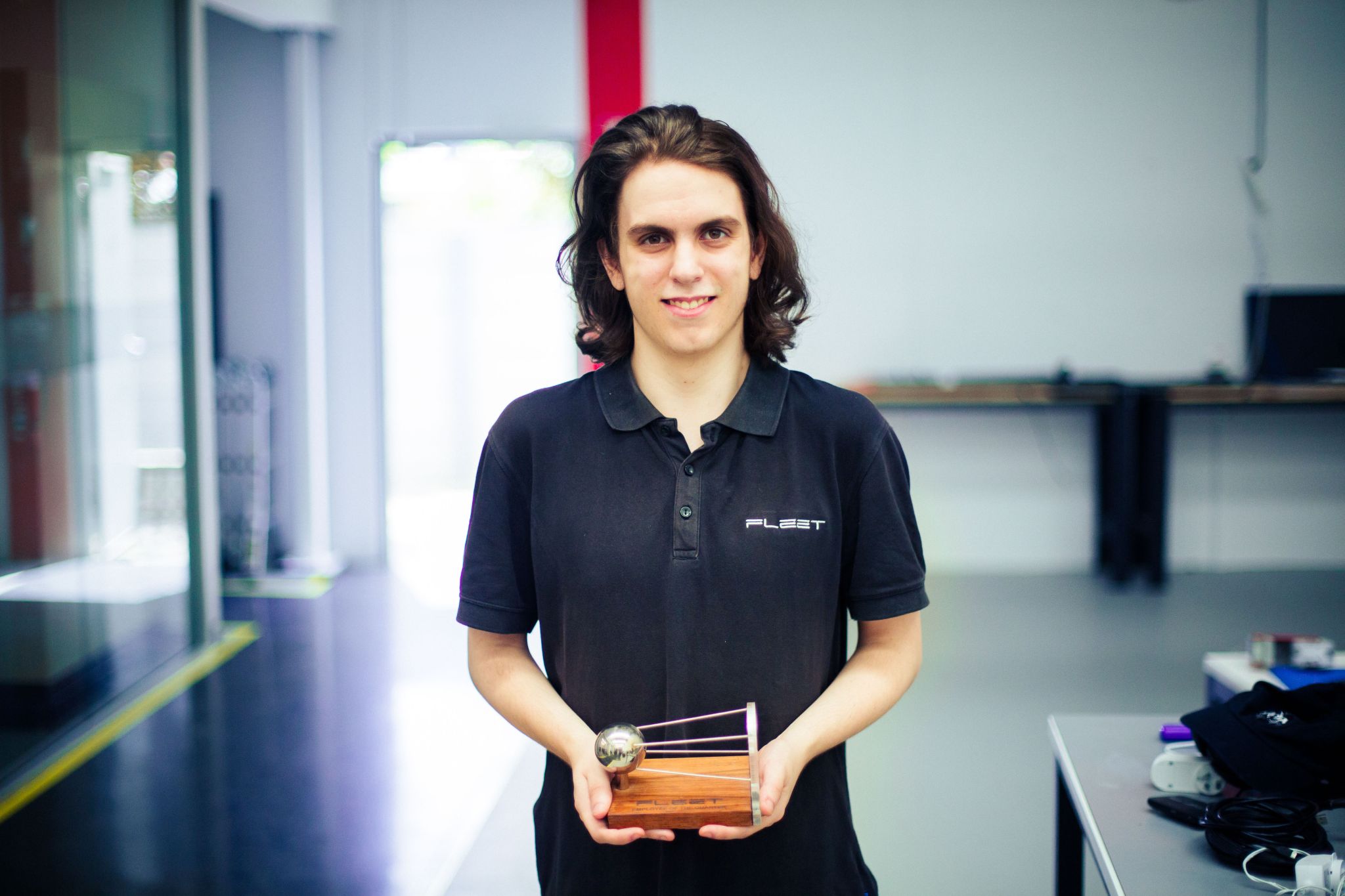 Apprentice of the Month: March 2022
Jayden Hicks
Our Apprentice of the Month for March is Jayden Hicks!
Jayden is hosted to Fleet Space Technologies in Adelaide. He completed his Certificate III in Information, Digital Media & Technology at Unley High School and knew exactly what he wanted to do after school.
Jayden started his apprenticeship in February last year as an Engineering Technician working in the new 4.0 Higher Apprentice Digital Age and has already completed a Diploma of Applied Technologies.
Among his achievements was being recently awarded Employee of the Quarter by his host company. Fleet Space Technologies CEO Flavia Tata Nardini said: "Jayden has learnt IT support and warehouse and inventory management with new automated processes. We have all been impressed with his focus and discipline in carrying out tasks.
"He has also demonstrated great customer engagement when asked to assist with troubleshooting issues. There are no age, qualification, or ambition limits when you want to work in space. Well done, Jayden."
Ai Group ATC mentor Shawn Matthews said Jayden was a pleasure to work with.
"His interest and dedication to learning has meant he is progressing through his apprenticeship well above the required expectations," Mr Matthews said.
Congratulations, Jayden!
Our Host
Our host organisation Fleet Space Technologies is an amazing company with admirable ambitions.
Fleet is an agile space company connecting the Internet of Things around the world using a massive fleet of small low-cost satellites. With ambitions to "change Earth from space creating a digital nervous system that will connect every single device on our planet", this company is one to watch in the future.