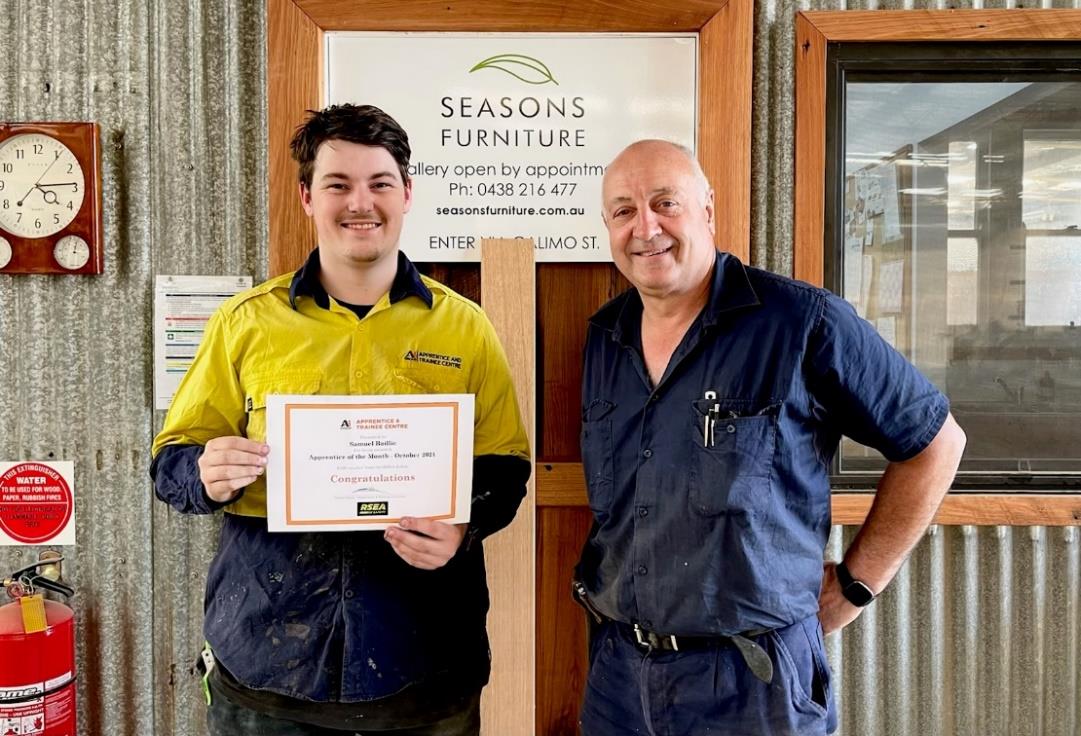 Apprentice of the Month: October 2021
Samuel Baillie
Samuel started his apprenticeship in September 2020 in Certificate III Cabinet Making – Furniture with our Host Organisation Seasons Furniture. Samuel has impressed since his commencement and has been an excellent apprentice to date, his passion for his chosen trade shows in his work and productivity and we have no doubt he will impress throughout the remainder of his apprenticeship.
The feedback we receive from his manager, Garry Rutland, is that Samuel is a polite and respectful young man but mature and confident enough to think for himself and offer suggestions regarding better ways to do things. Samuel is able to work well on his own projects and produces a high quality of work. He absorbs suggestions from the tradesmen that he works with and Garry is constantly being told that Samuel is working well beyond his year level. Samuel is diligent, trustworthy and demonstrates a high level of care.
Congratulations Samuel!
Our Host
Seasons Furniture is a solid timber custom furniture manufacturer that designs and produces high quality custom products and also has the capability of creating large and unique items for commercial applications such as boardroom tables, bar tops, restaurant tables and a wide variety of other furniture.