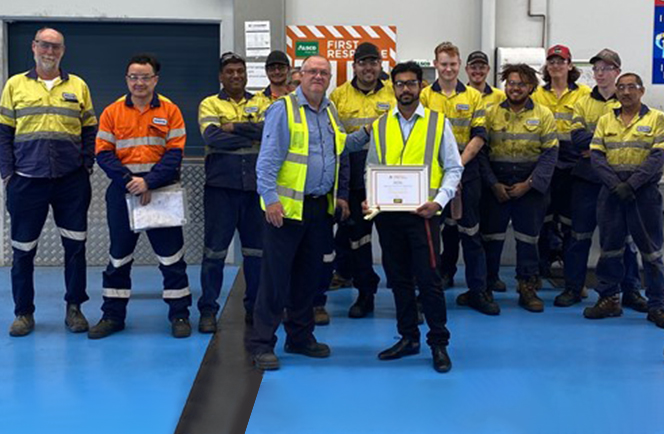 Apprentice of the Month: August 2022
Ziyaz Unus
Ziyaz commenced his Certificate III in Automotive (Heavy Vehicle) in December 2020 and has progressed outstandingly through to second stage in his apprenticeship to date.
Zizaz is currently placed with Iveco Trucks in Wacol (Brisbane) where he is demonstrating a great appetite for learning. As Ziyaz himself mentioned when being acknowledged for this award. "I really enjoy learning new things. Even if I have not done that task before. However, he is also developing a reputation for being a great helper. From helping others around the factory or even in his spare time Ziyaz just loves helping others to perform tasks. "I am always willing to give other fellow colleagues a hand with anything that they are not sure about. Outside of work, I enjoy helping at my local community cultural centre helping them fully renovate their building inside and out due to it being a bit run down. I am finding the skills I am learning also help with these activities. It's not just automotive, but learning about planning out tasks, helps in other activities. I love fixing cars, it is my passion, and helping friends and colleagues with repairs to their cars is very rewarding.
Paul Eames, Ziyaz's Employment and Training Consultant and Brisbane Ai Group ATC Area Manager, said it is great to see Ziyaz being so helpful to all of his colleagues at Iveco. He is going really well in his apprenticeship and is a popular colleague to all.
Well done Ziyaz on being a great colleague, apprentice and keep up the great work!
Our Host