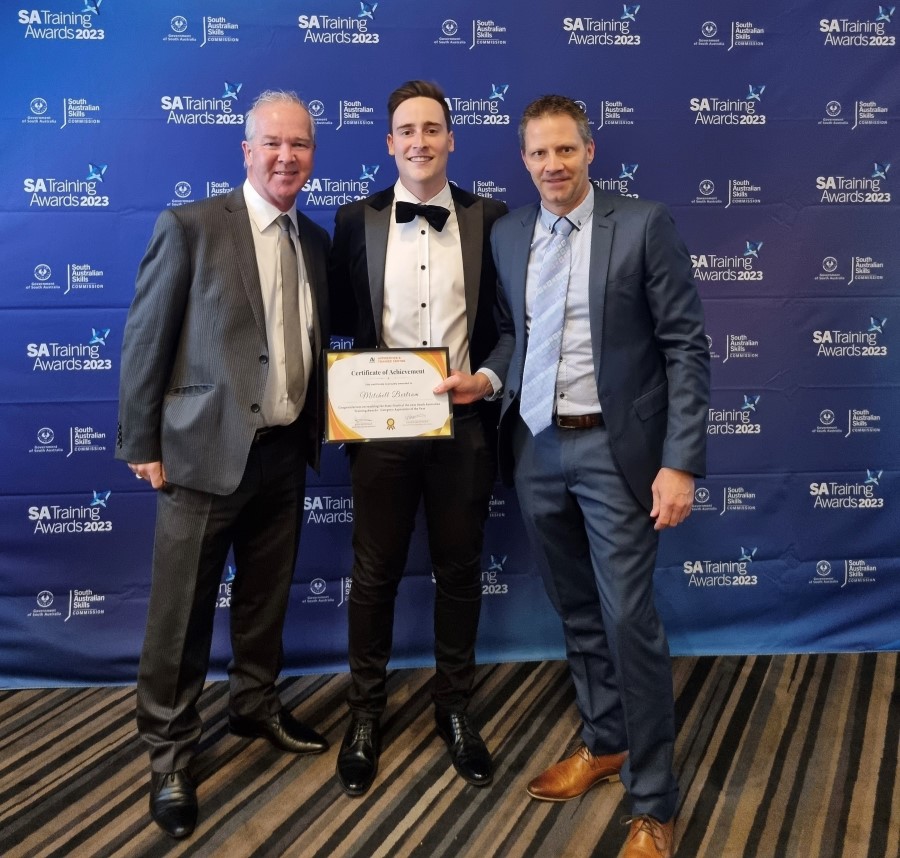 Electrical apprentice shines bright at training awards
An inspirational Ai Group Apprentice and Trainee Centre (Ai Group ATC) electrical apprentice was commended at the South Australian Training Awards last night.
Mitchell Bertram, hosted to AGL Energy, was named runner up Apprentice of the Year.
Mitch, who recently completed his apprenticeship, is now studying for a Certificate IV in Instrumentation & Controls.
Ai Group ATC Employment & Training Consultant Shawn Matthews said Mitch's commitment and hard work were commendable.
"His dedication to excellence serves as an inspiration to all apprentices, and being recognised among the top four finalists for the state is an incredible achievement," Shawn, who attended the ceremony with other members of the Ai Group ATC Adelaide team, said.
AGL Energy representatives, including Mitch's supervisor, Josh Draper, were also there to support Mitch.
The South Australian Training Awards, presented by the South Australian Skills Commission, recognise the achievements of the state's best vocational education and training (VET) students, apprentices, trainees, trainers, training providers, schools and employers.
"We would like to thank AGL Energy and, in particular, Josh, for the wonderful support and mentoring they provide to Mitch," Shawn, pictured with Ai Group ATC Western Region Manager Rob Drysdale (left) and Mitch (midddle), said.
Congratulations, Mitch, on a great achievement!