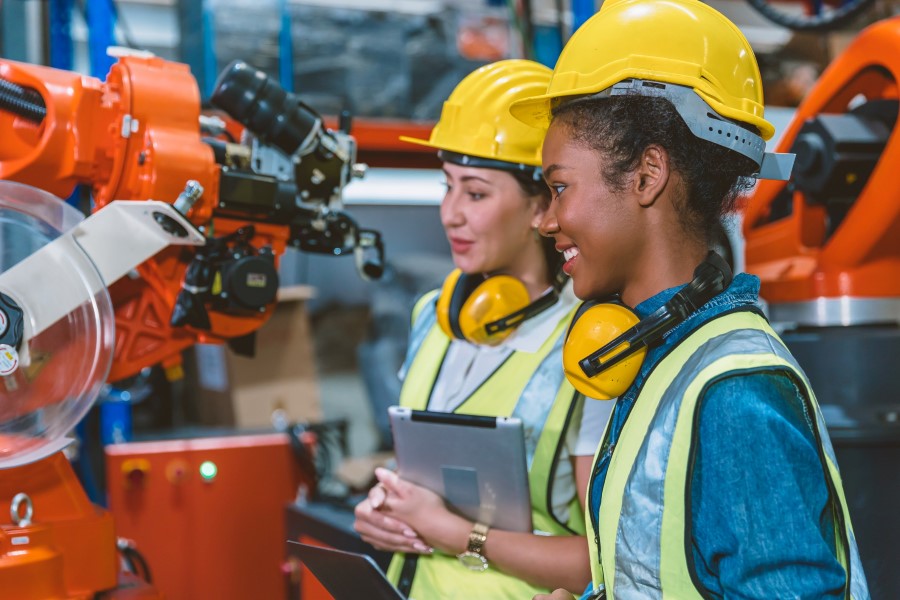 Mentoring program opens doors for women in QLD manufacturing
Female students planning a career in manufacturing in Queensland are being urged to register for a free mentoring program.
Successful applicants will be paired with inspirational professionals in the manufacturing sector who will offer support, share knowledge and experience and demonstrate the importance of networking.
High school students in Years 10-12, first-year apprentices undertaking vocational and education training and first-year university students are all encouraged to register for the Women in Manufacturing Mentoring Program, run by Ai Group and the Queensland Government Department of Regional Development, Manufacturing and Water.
Students will have the opportunity to meet their mentors at least once a month, take part in an industry visit to see the workshop floor and be introduced to key representatives of their mentor's company.
Online training modules consolidate their learning.
At the end of the nine-month program, a celebratory wrap-up event bringing together all the mentors and mentees will be held.
Just 29 per cent of Queensland's manufacturing industry employees are women — and they are disproportionately represented in office and clerical positions over technical and trade professions.
The goal is to lift the participation rate of women taking up technical and trade professions in the manufacturing sector throughout Queensland.
Click here to find out more about the Women in Manufacturing Mentoring Program.