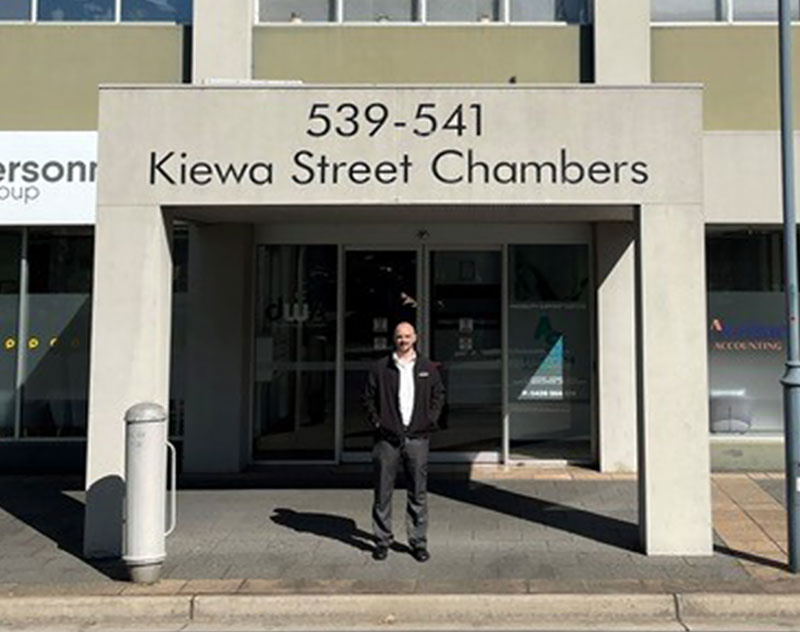 New beginning for Ai Group in Albury
After 23 years in the same location, Ai Group's Albury office has a new home.
But the team hasn't moved far – only a block and a half away to Kiewa Street Chambers.
Ai Group Apprentice and Trainee Centre (Ai Group ATC) Area Manager Riverina Chanon Ramos, pictured, said it would be business as usual for members, host companies, apprentices and trainees.
"Our same strong advocacy and support for Ai Group members across the Hume Riverina — including workplace relations briefings with Ai Group lawyers and access to the broader range of member services — will continue," he said.
"The new site, within the Albury business district, is also a little more convenient from a GTO (Group Training Organisation) point of view because our Australian Apprenticeship Support Network (AASN) provider is in the same complex.
"It offers greater visibility for Ai Group ATC, as many students from the local high school will walk straight past. Seeing our signage may inspire those considering a trade to pop in and have a conversation."
The team moved in last week.
"It's quite a significant move, given we've been in the same location for nearly two decades," Mr Ramos said.
"It's a new beginning for Ai Group in Albury."
Ai Group members and Ai Group ATC host companies, apprentices and trainees can visit our new Albury office at 9b, 539 Kiewa St, Albury, NSW, 2640.