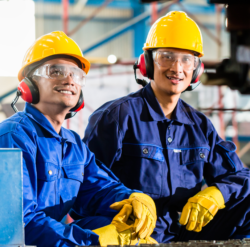 Safety Newsletter – Issue 3 September 2018
DON'T DROP THE BALL! STAY SAFE.
It's the last quarter!
So, don't drop the ball….
This is a game we must win….so
Let's finish the game and all go home safe!
 Nationally we had more injuries in the last quarter of 2017 than any other quarter last year.
This time of year, we are getting tired, looking forward to a break and rushing jobs as everybody want things done yesterday!
So be a Safety Leader and finish the game off strong!
Tips to get you through this last quarter.
Always adopt a "Take 5" approach to anything you do
Look out for your own safety and your workmates
Always wear the appropriate PPE
Offer suggestions to improve safety in your workplace
Report all hazards and near misses
Always follow safety policies and procedures
Do not rush jobs, think about your tasks
Housekeeping is everything
And remember "the standards you walk past, are the standards you except".
If you have any safety concerns or issues, please use the contacts below:
[su_row][su_column size="1/3″]
Alan Roydhouse
WHS National Manager
M: 0418 854 039
E: Alan.Roydhouse@aigroup.com.au
[/su_column] [su_column size="1/3″]
Ren Trinchera
Senior Safety Adviser
M: 0449 676 752
E: Ren.Trinchera@aigroup.com.au
[/su_column] [su_column size="1/3″]
Paul McPherson
Safety Adviser
M: 0415 121 606
E: Paul.McPherson@aigroup.com.au
[/su_column][/su_row]