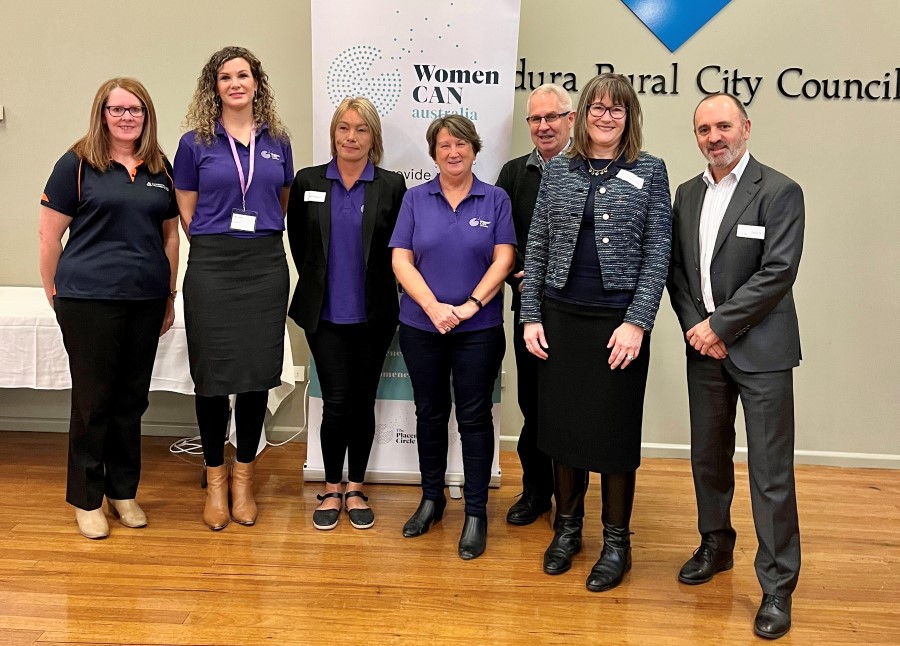 Traineeships a boost for women and aged care
An 'earn and learn' program to help women reconnect with the workforce and establish an aged care career was launched on Tuesday.
WomenCan Australia (WCA) has teamed up with the Ai Group Apprentice and Trainee Centre (Ai Group ATC) to employ and host out about 200 women into aged care agencies in the Mildura and Bendigo districts.
The women will be Aged Care Trainees for 12 months, with local Registered Training Organisation (RTO) MADEC providing the national Cert III in Individual Support.
WCA will use its innovative Placement Circle model of peer support to help the trainees succeed, CEO Mikaela Starfrace said.
"This is an exciting opportunity for women to establish a new career and a business development boost for aged care, which is suffering large skills shortages," Ms Starfrace added.
"WCA can't wait to add real value to both women's lives and the aged care industry."
Ai Group ATC State Manager David Tate said the program was an exciting new way that Ai Group would be supporting business and employment in the Mallee.
"Aged care is growing," Mr Tate said.
"There are quality and skills shortages, and the industry is looking for solutions. Using the established traineeship model is a great solution for agencies and individuals."
Traineeships can be part-time or full-time.
More information about this Jobs Victoria Innovation Project  — for women and aged care agencies — is available here. 
Alternatively, contact Ai Group's Frances Constable. 
Picture: (L-R) Frances Constable, Area Manager Ai Group ATC – Bendigo; Kelly Wandel, COO WomanCan; Kylie Henderson, WomanCan; Jackie Heaysman, WomanCan Project Manager – Mildura; Rhys Williams, WomanCan; Mikaela Stafrace, CEO & Founder WomanCan; and David Tate, State Manager – Southern Region, Ai Group ATC