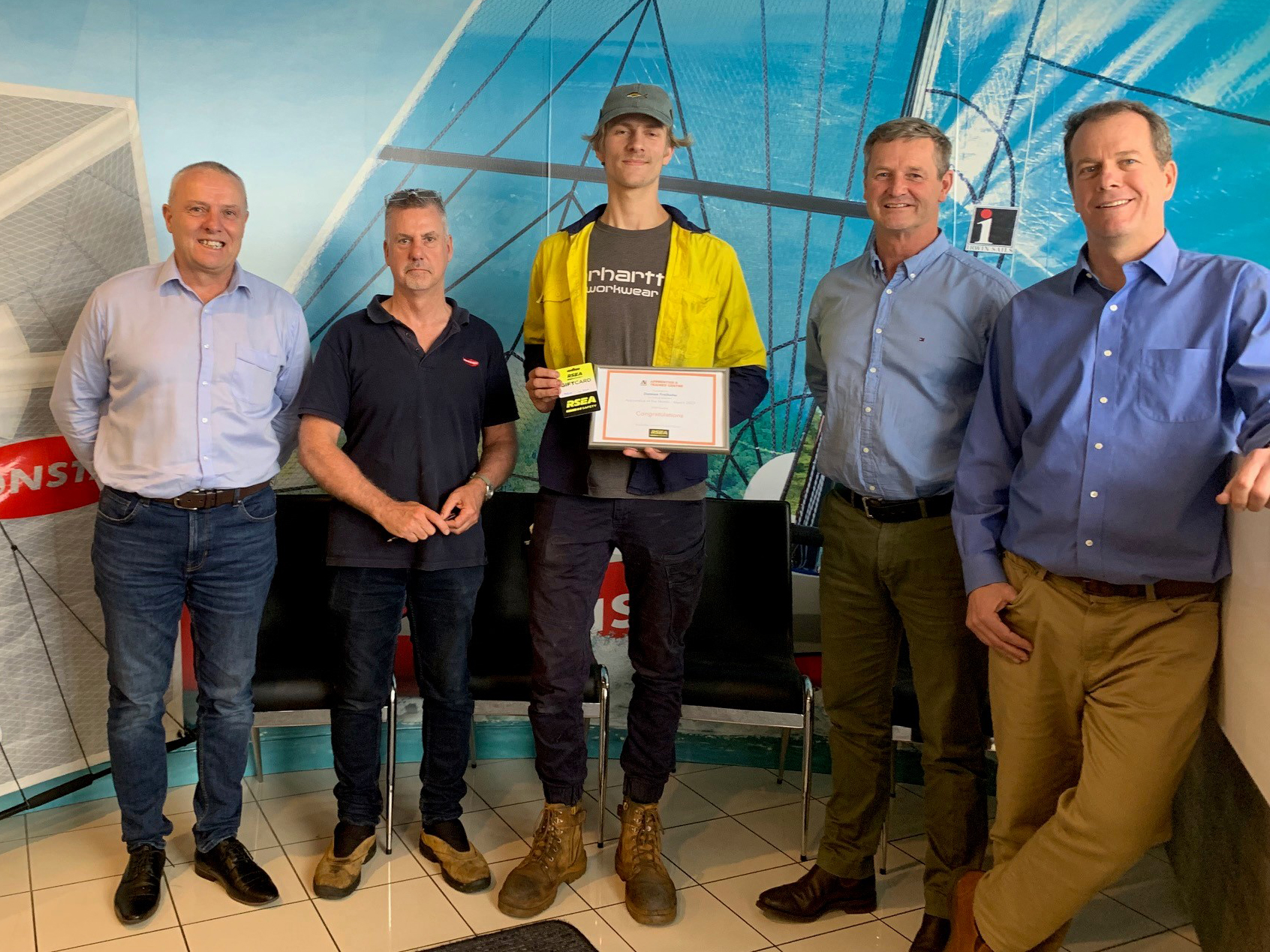 Apprentice of the Month: March 2023
Our Apprentice of the Month for March is Damien Freihofer!
Congratulations to our apprentice Damien Freihofer on being recognised as an outstanding apprentice, and contributor to his work place.
Damien is currently a third-year apprentice in the Fitting and Turning and hosted to Ronstan International in Braeside Victoria. Damien has been recognised by his peers for his outstanding performance and dedication.
Damien was also acknowledged for the extra effort and commitment he has shown to undertake further studies in his own time.
Damien recently completed an additional welding course at TAFE in his own time, and has also enrolled in a Certificate IV in Engineering studies with a focus on CNC machining operations. These studies have already provided Damien with confidence and extra skills to contribute more in the workplace and this has been recognised by all of his work colleagues.
Damien's commitment to both training and generally working hard with his Host employer, Ronstan International is developing him to be the best apprentice he can be.
"We're so proud of Damien and his hard work," said Timothy Melville – Operations Director at Ronstan. "He's always been passionate about fixing things and helping people, and we're glad to see him pursue his dream and excel in it."
Congratulations Damien on being recognised as our Apprentice of the Month!
Our Host