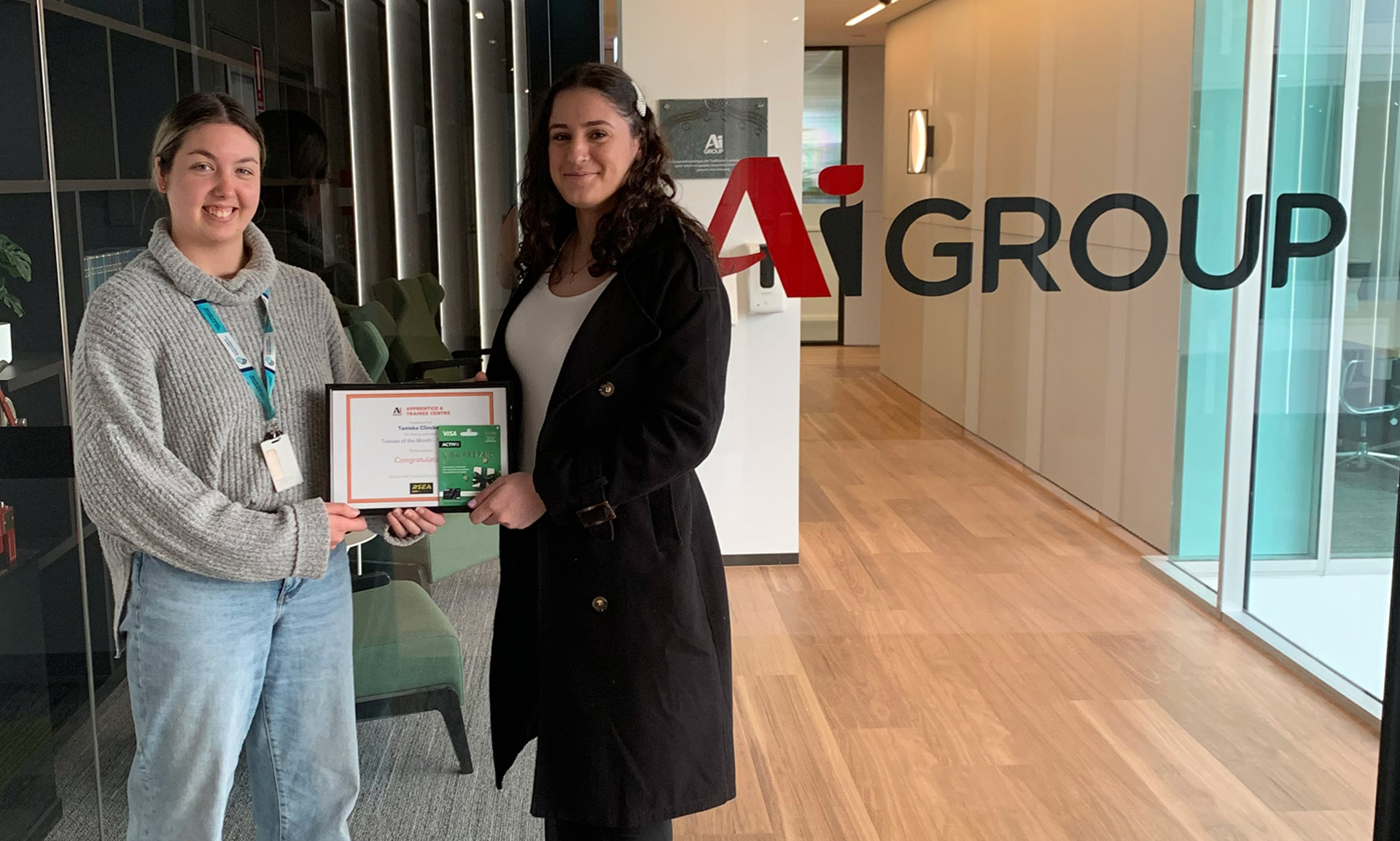 Apprentice of the Month: May 2023
Our Apprentice of the Month for May is Tanieka Clinkers!
When it came to nominating a trainee of the month for May, we couldn't go past rising Ai Group ATC star Tanieka Clinkers. We are thrilled with how Tanieka has settled into her traineeship, and her colleagues have been so impressed with her drive and dedication.
We're not the only ones who have noticed what a star she is. Tanieka has already been nominated for three Student of the Month awards by the RTO where she is studying a Certificate IV in Accounting & Bookkeeping. She is also well ahead in her training.
Ai Group ATC Employment & Training Consultant Stephanie O'Neill says Tanieka is a vital part of the Ai Group ATC finance team, receives frequent positive feedback from her supervisors and colleagues and is always willing to take on additional responsibility.
Her supervisor added: "Tanieka is highly competent in her role. Sometimes there can be a lot of queries at once, and we have challenges with supplier payments, but Tanieka understands what she needs to do. She carefully checks and investigates the situation and focuses on solutions. This level of initiative and judgement is beyond what we expect of a trainee."
We're super proud of Tanieka and the development, maturity and initiative she has shown so far in her traineeship. We have no doubt she will continue to soar throughout her career.
Congratulations Tanieka on being recognised as our April Apprentice of the Month!