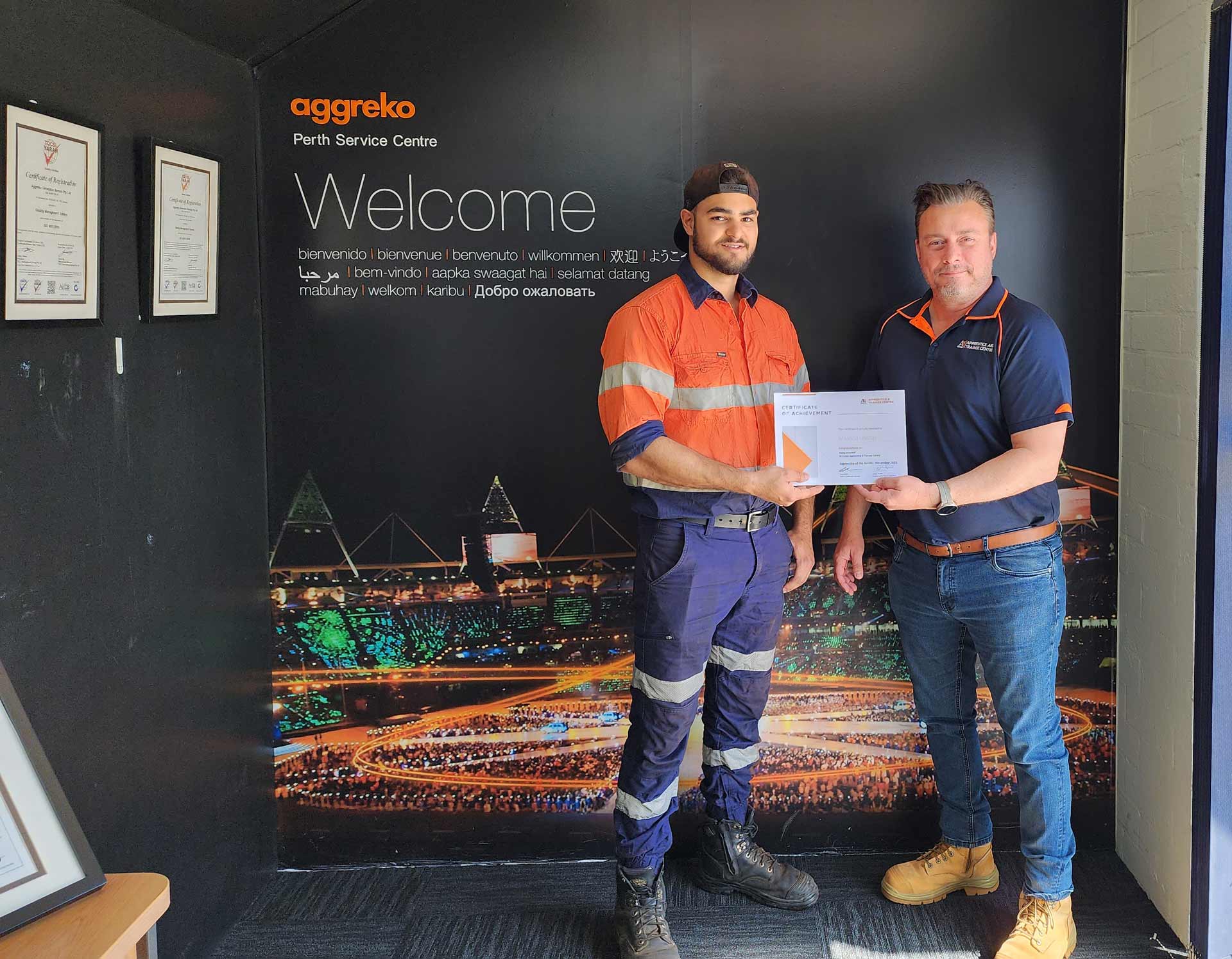 Apprentice of the Month: November 2023
Our Apprentice of the Month for November is Masood Hassan!
Masood, a standout apprentice hosted to Aggreko in Perth, is not only excelling in his Fixed and Mobile Plant Mechanic apprenticeship but also making a remarkable impact on the workplace.
Since commencing his apprenticeship in August 2021, Masood has demonstrated a proactive approach to learning and problem solving. Colleagues praise the way he addresses issues and suggests improvements during team meetings, showcasing a commitment to excellence extending beyond his core responsibilities.
In addition to his impressive technical skills, Masood has demonstrated the importance of comprehensive learning and development during the apprenticeship journey. He shows great confidence and maturity when contributing feedback to his supervisors and management on ways staff can perform tasks and processes and learn new skills in the workplace. This reflects his commitment to high standards and creates a positive influence on the team's performance. Masood is also progressing ahead of time through his apprenticeship competency requirements.
For all these reasons and the way he embodies the spirit of excellence in his trade, Masood is a deserving candidate for our Apprentice of the Month. Well done, Masood!
Our Host
Aggreko Australia hosts many Ai Group ATC apprentices and trainees across Australia.
The company believes expanding the skills and knowledge of its workforce by engaging apprentices is vital and actively ensures its experienced team members impart their skills and knowledge to this next generation of workers.
Aggreko also deserves recognition for its strong engagement with mature-age and female apprentices to promote diversity in the workplace.
We are deeply appreciative of the support Aggreko provides and look forward to continuing this excellent partnership.
Thank you, Aggreko, for your ongoing support of our apprentices.