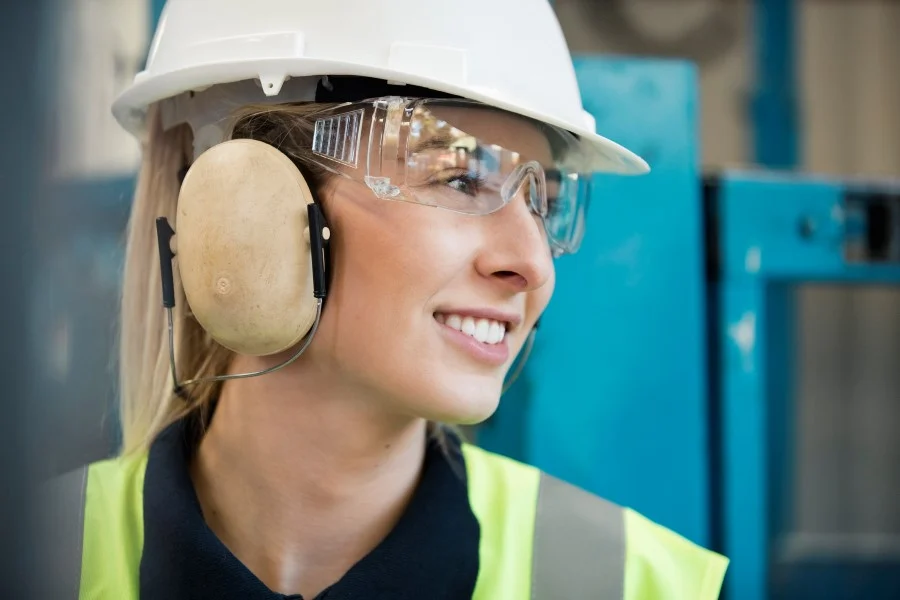 Build a bright future while getting paid to learn
A serious skill shortage in Australia means there's never been a better time to start an apprenticeship.
With the need for workers greatest among technicians and tradespeople, young people are being urged to consider vocational pathways and getting paid to learn.
More than 90% of apprentices who complete their training go on to secure ongoing employment, says Craig Hilton, Manager – Recruitment & Stakeholder Engagement, at Ai Group's Apprentice and Trainee Centre (ATC).
"There's quite a number of jobs on offer in apprenticeships," Mr Hilton told those who attended our recent webinar, Apprenticeships 2022: Take Charge of Your Destiny.
"There's a significant shortage of people coming in wanting to do engineering trades in areas such as refrigeration, for example. Locksmiths and welders, too. People who do all the work we need for our everyday lives.
"Hence, there's a great need for us to be looking at young people and migrants to think about apprenticeships as a pathway to get into these jobs in the trades."
Mr Hilton said a number of huge construction projects around the country in areas such as shipbuilding, submarines, tunnels and freeways — as well as the Brisbane Olympics — was fuelling the shortage of skilled workers.
"That's only going to get worse unless we get more young people, and people in general, into apprenticeships to learn how to become tradespeople who can work on these large projects.
"Being a national Group Training Organisation (GTO), [the ATC] is exposed to the demands around the country where there are all these job opportunities happening.
"Think about occupations in these areas that are going to be in high demand.
"Jobs like civil construction workers, concreters and steel fabricators. They're going to be very busy based on the demand and the spending on these projects."
Jobs in manufacturing and engineering are also set for a growth explosion, Mr Hilton said.
"A lot of our apprentices are in areas like fitting and turning, electronics and technology," he said.
"Industry is going through an industrial revolution, sometimes referred to as Industry 4. When you think about the ways we made things in the past, that's rapidly changing, thanks to the advances in technology.
"There's also a big push from an environmental and sustainability point of view about changing the way we do things. Making certain products is going to very costly in the future if we continue to do it using old methods of high energy consumption, for example.
"We are going to see growth occurring in a lot of jobs because of the changes. These are going to be highly skilled jobs, which begin as apprenticeships and traineeships.
"There's some pretty exciting advances happening, which is a good reason to be learning about skills and getting a trade."
Apprenticeships and traineeships combine time at work with training, and can be full time, part time or school based.
Gaining a VET (Vocational Education and Training) qualification gives learners the opportunity to train, study and earn an income at a variety of qualification levels in most occupations.
"An apprenticeship is all about incorporating training while working with an organisation," Mr Hilton said.
"The traditional apprenticeships you might think about are in areas like building and construction: carpenters, bricklayers and electricians.
"But there's a whole range of occupations in which you can start your career as an apprentice or trainee. You can do a traineeship in business, warehouse or agricultural occupations.
"It's all about learning the basics; taking the steps to learn the skills and gain the knowledge required to do that job and doing it over an appropriate timeframe so you become a skilled worker."
There are two main ways a learner can start an apprenticeship: working directly with an employer or going through a GTO, which employs the apprentice or trainee and is responsible for ensuring those employees receive suitable training and experience.
"As a GTO, we work in conjunction with host companies and RTOs (Registered Training Organisations)," Mr Hilton said.
"We do the recruitment. We work on behalf of the host companies to find apprentices and trainees who would like to come in and start a career and we employ the apprentice or trainee. We stay with you throughout the apprenticeship."
The ATC currently employs nearly 500 apprentices and trainees who work at about 200 host companies.
"We work alongside the host employer, which is where you would go and do the work, four days a week," Mr Hilton said.
"As a GTO, we visit our host companies about seven times a year, speak to the apprentice and supervisor and talk about progress, training and how it relates to the work the apprentice is doing.
"There's regular mentoring, WHS (Work Health & Safety) training and financial support, if necessary. However, remember, you're getting paid to learn. You're not jumping into a high-paying job straight away."
Mr Hilton said there were many opportunities for school students including school-based apprenticeships, work-integrated learning and work experience.
"Applying for an apprenticeship doesn't always require experience," Mr Hilton added.
"A lot of employers understand that you won't have experience if you're wanting to start an apprenticeship straight out of school.
"However, doing some school-based learning like a Certificate II shows initiative. It's showing an employer that you've identified a career path that you're keen to pursue and they're going to see that favorably.
"If you're in school now, I encourage you to speak to your careers advisers and teachers. Reach out and speak to as many people as possible. Expand your network."
Gone are the days where only boys were encouraged to do an apprenticeship.
Women in STEM Apprenticeships and Traineeships (Victoria) is aiming to place 50 females into engineering apprenticeships or IT traineeships.
Apprentice Abbey Evans told webinar guests there were many benefits to starting a career this way.
"You get paid to study, which is amazing," she said.
"And it's always fun to see people's faces when I tell them I'm a fitter and turner. The rewards are amazing, and you meet some amazing people. The skills you get are insane. I look at what I do now and think 'I couldn't have done that three years ago'."
"We hear that a lot from apprentices," Mr Hilton said.
"When you start as a first year, you're looking at tasks and jobs that people are working on and you think you will never be able to work on those tasks. Yet within three years, you've gained the confidence, skills and knowledge to turn up to work and start doing those tasks."
Ms Evans added: "You look at a job and think 'I can't do this' then you sit down and go 'I just did this'.
"That's probably my favourite part about it. It gets harder and harder, but it's a great challenge."
Fellow guest speaker AustralianSuper Education Manager Jaclyn Livingstone said starting full-time work was the perfect time for young people to learn about superannuation (super).
"With super, whilst you're working, your employer is putting some money away for you so you can save up for your retirement," Ms Livingstone said.
"You might be thinking: 'I'm at the start of my work journey; I'm nowhere near retiring but Future You will be thanking you for thinking about this.
"It's good to think about this now. Don't bury your head in the sand and think 'I'll worry about that in the future'. Everything you do now will really help you in the future. Reach out; there's always people to help you if you need it."
For more information about Ai Group's Apprentice and Trainee Centre, and to see the range of jobs on offer, click here.
Wendy Larter
Wendy Larter is the Senior Content Writer at Ai Group. She is a former journalist with more than 20 years' experience as a reporter, features writer, contributor and sub-editor for newspapers and magazines including The Courier-Mail in Brisbane and Metro, News of the World, The Times and Elle in the UK.