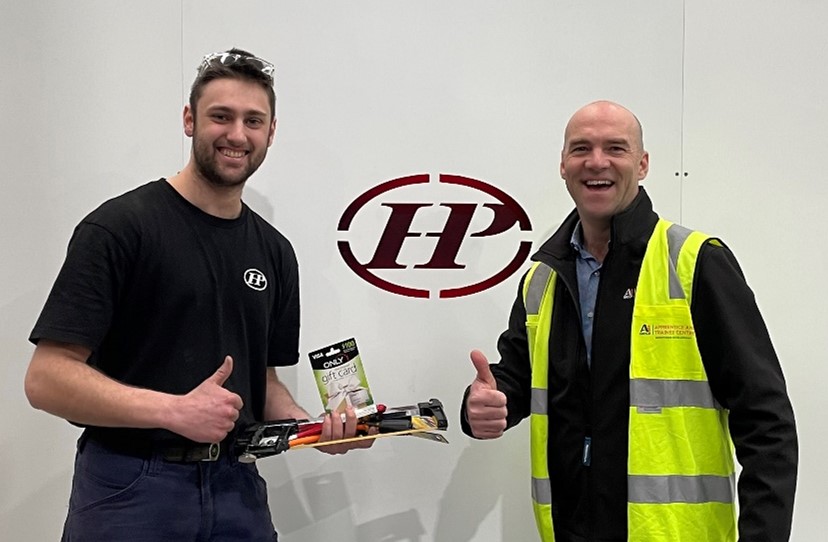 Ai Group Apprentice & Trainee Centre ran a campaign in 2021 for our apprentices and trainees to 'Refer a Friend'. It's a great way for our apprentices and trainees to talk to their friends and family about the great opportunities they have secured for their careers, as well as promote to them about joining our community of hosts, apprentices and trainees around the country.
Andreas Anagnostaras – Thorton is a current apprentice of ours from Melbourne who answered the call and referred his friend Gideon to commence an apprenticeship in Engineering Mechanical (Fitter & Turner)
Gideon was interviewed and successfully placed with another of our host companies in Melbourne E J Hadaway and is also enrolled in an Engineering Mechanical Apprenticeship.
Recently, we were able to attend site at Andreas' host company Hypower in Clayton and present him with a voucher for $100 and some hand tools from Klein Tools.
When presented with the prize, Andreas mentioned that he will head straight down to his favourite tool store and purchase some more tools.
We welcome Gideon to our community of apprentices and trainees, and Andreas we thank you for 'Referring a Friend!'